Tower Engineering Management Portfolio: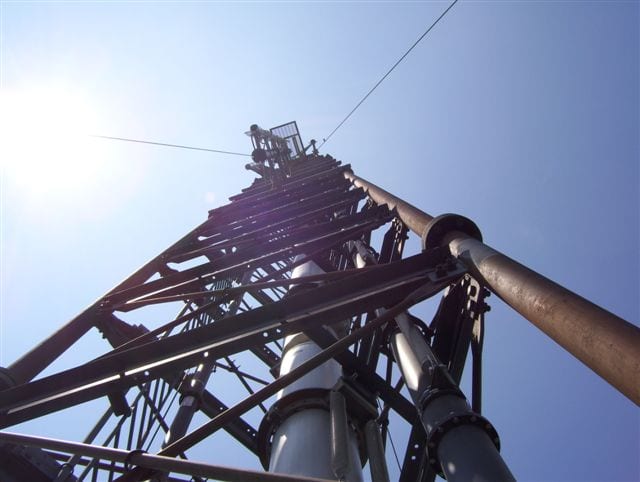 As a tower owner, you have the privilege of determining the quality of craftsmanship that is expected when working on your property. Unfortunately, many tower owners never utilize this right, and forego their ability to have a choice in deciding who is entrusted with making critical engineering decisions on their structure. You shouldn't have to gamble on the quality of the engineering done on your tower, which is why DaVinci Engineering is pleased to introduce our Engineering Management Service (EMS), a new option for tower owners who are interested in maximizing both the efficiency and lifespan of their investments.
Through this service, tower owners can stipulate that all engineering analysis be done by DaVinci Engineering, Inc., which will ensure that the structural analysis keeps public safety and the tower owner's interests first in evaluating the feasibility of adding co-locations on an existing tower. By choosing DaVinci to oversee all structural engineering modifications, tower owners can have an engineer with tower-specific experience assess all proposed co-locations or modifications. DaVinci Engineering's EMS is a simple way for tower owners to ensure that their property is consistently treated with integrity and respect, without ever having to pay any fees or expenses.
As the tower owner, you simply stipulate in your lease agreement with the carrier that any structural engineering work shall be done through DaVinci Engineering at the expense of the co-locating carrier.
If preferred, DaVinci Engineering can require "as built" photos by the installing contractor, which can serve as evidence of all equipment or maintenance done on any given tower.  This photo portfolio can not only be used to ensure that the work was done properly, but also allow tower owners to have access to a digital record of the structure for their future reference. These pictures can also be helpful in identifying any structural concerns or issues that owners may need to be informed of, valuable information which might be ignored or missed by third party engineers hired arbitrarily by the carrier.
By mandating that your carriers utilize DaVinci Engineering's expertise, this ensures that the work done on your investment is performed by an engineer who specializes in towers and can be trusted to respect the interests of the tower owner first and foremost.
DaVinci Engineering is confident that tower owners will appreciate the quality of our work and the integrity of our business practices; we trust that tower owners will respect our commitment to honesty and fair-dealing when working on and with their property.